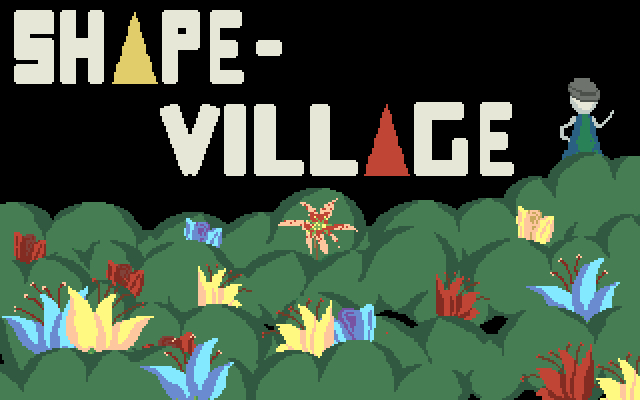 Shape Village
A downloadable game for Windows
Welcome to a surreal point and click adventure in Shape Village!
The Game:

Shape Village is a remote community of cute characters composed of basic geometry. Beyond the veil of cuteness is, however, a dysfunctional social structure of bullying, loan-sharking, crime and oligarchy. Can it be changed for the better? Or are there even more sinister evils at work behind the scenes of reality itself?

You enter the scene as Coney, a romantic and sensitive idler, whose daily sojourn is interrupted by a seemingly harmless error. This leads Coney to mix in events that are either disastrous or constructive to the future of the village.
You, as a player, will make choices that will dictate the path of Coney and Shape Village. That path will lead to one of four different endings in the game!
Will you forge abstract art for the powers that be? Will you side with an oppressed worker against creditors? Will you escape the law or surrender? How will you answer the question: 'Fuss the harbor rave itself'? Could society be improved, perhaps, through a drink? Such choices and more.
Controls:
LMB Walk/Interact
RMB Look/Talk
Enjoy the game and feel free to leave a comment!
Edit: Made a slight bug fix; it is now impossible to get infinite sheet music.
Edit 28.12.21: Bug fixes and improvement. Hotspot names are now displayed and vodka shouldn't be a problem.

Download
Click download now to get access to the following files: